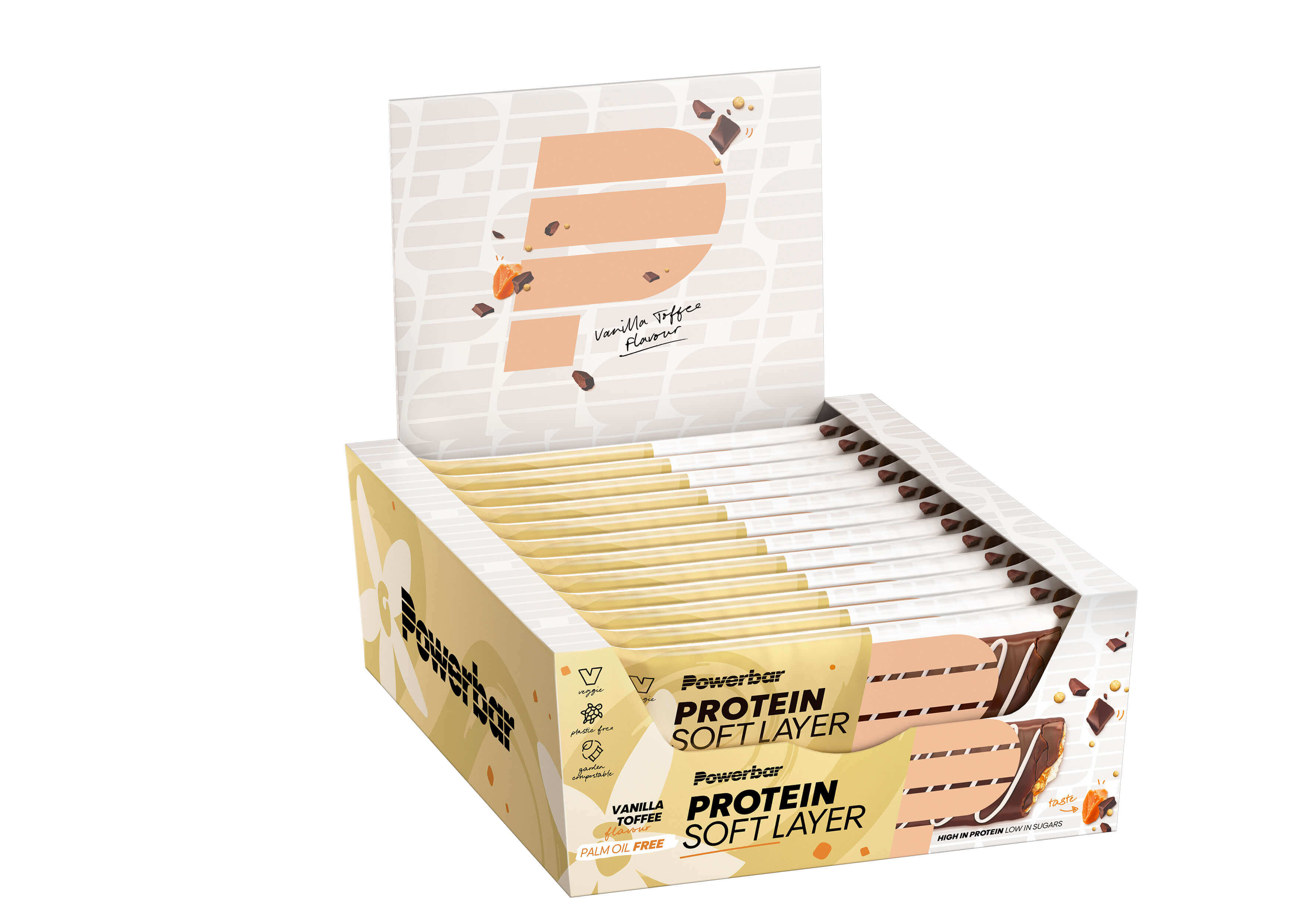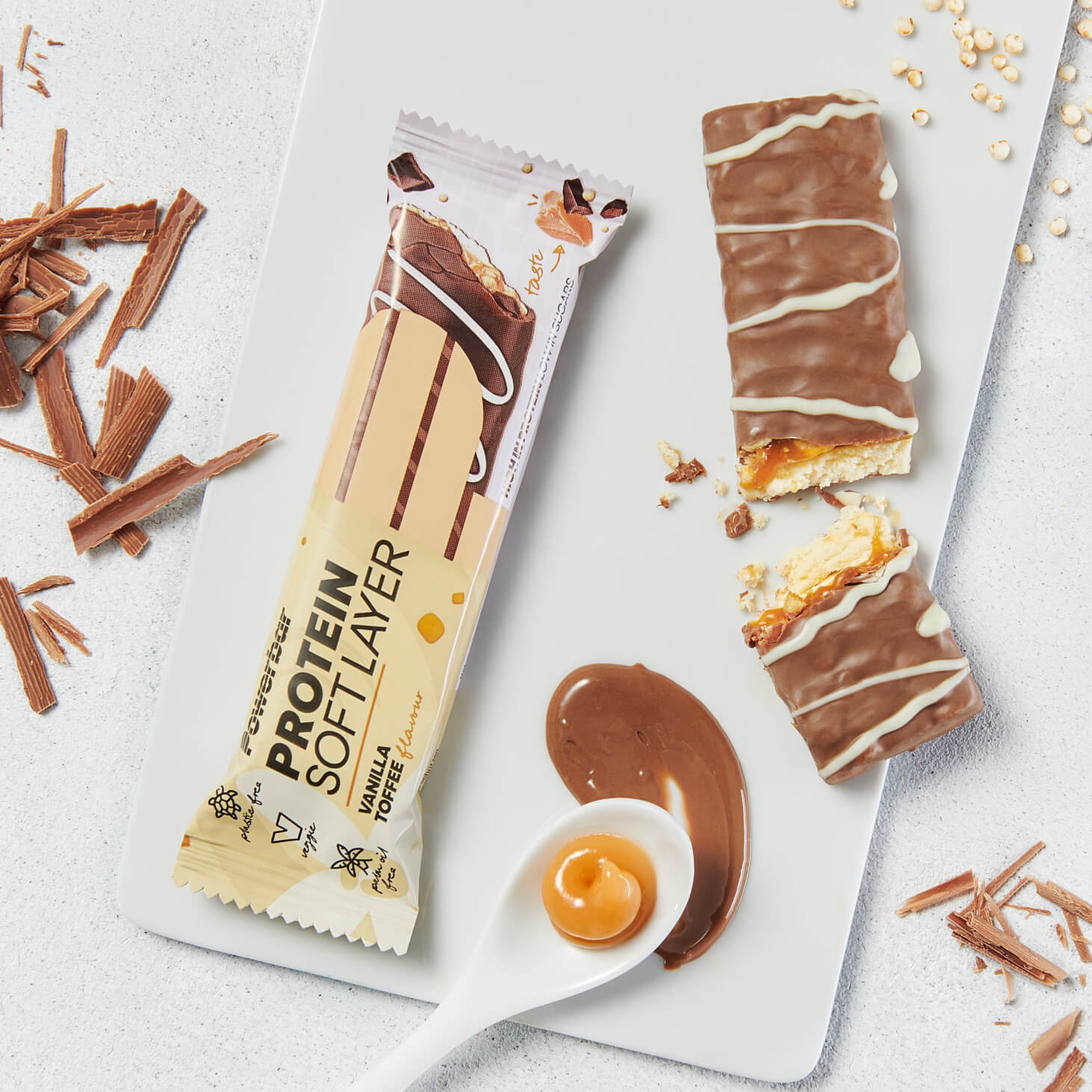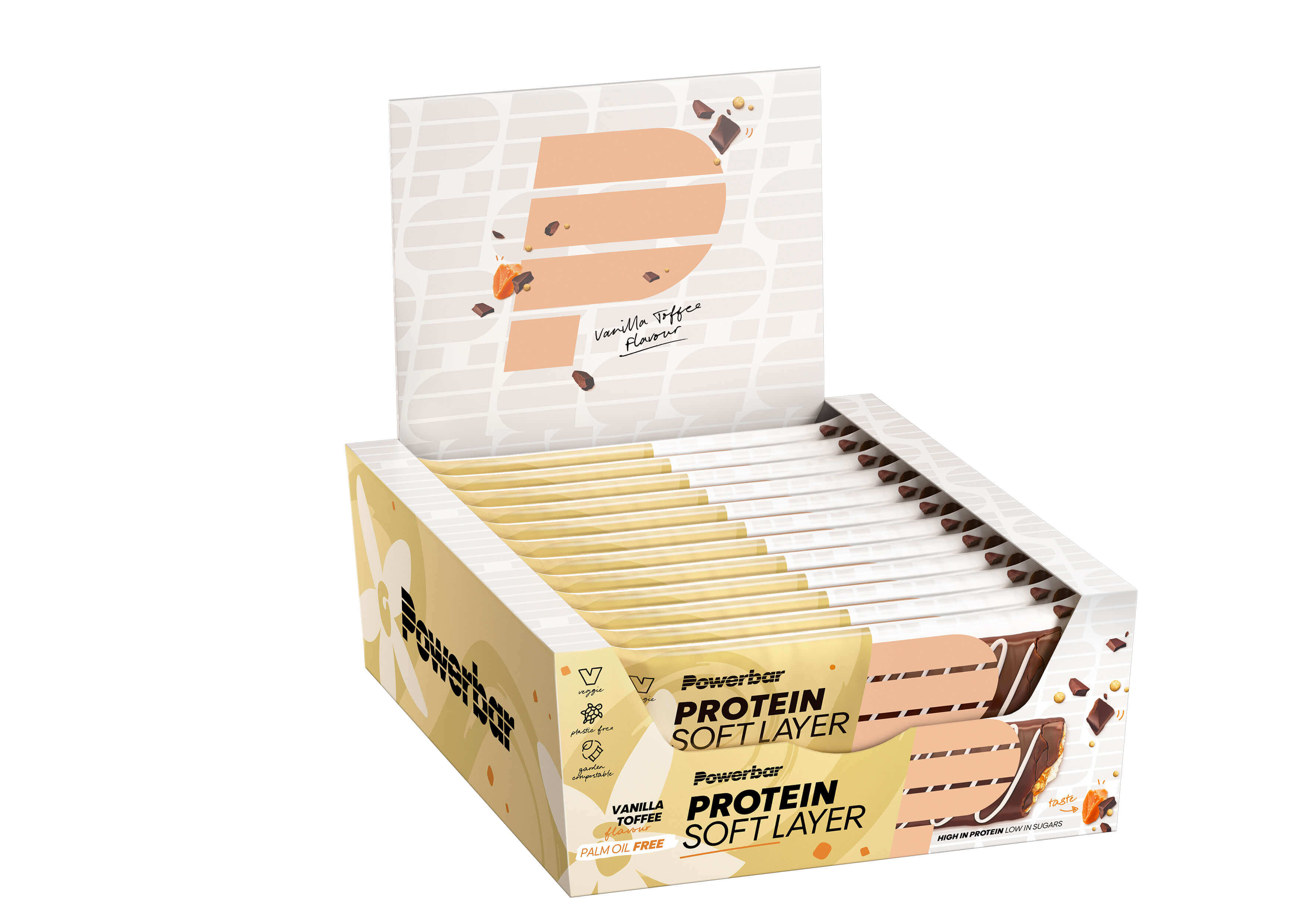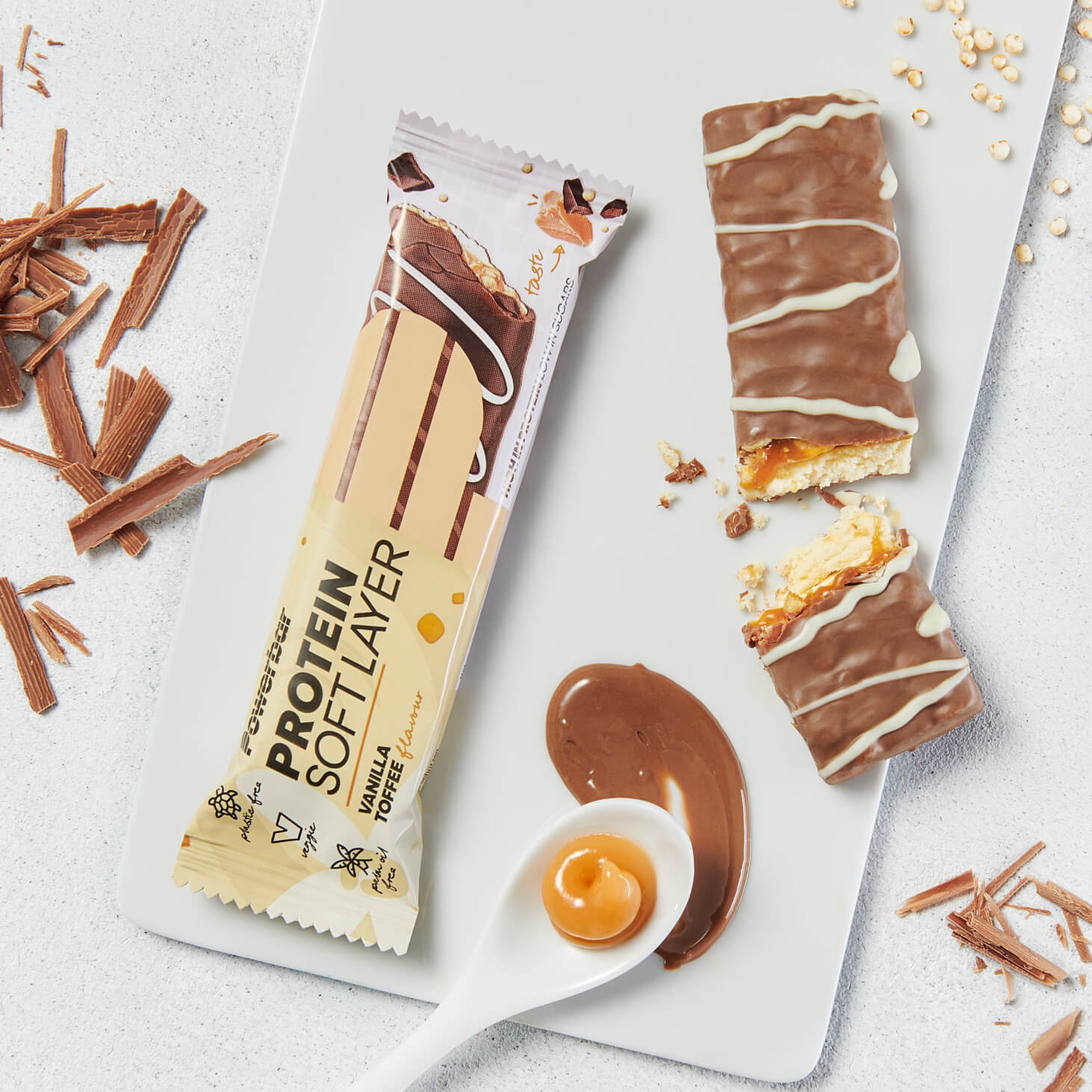 Product details
• TASTY INDULGENCE with three delicious layers of creamy protein, soft toffee and crunchy crispies, all coated in chocolate – the perfect treat to put you in a good mood.
• A HEALTHY ALTERNATIVE TO A CHOCOLATE BAR with just 0.7-1.7g sugar in a 40g protein bar, for performance without compromise.
• VEGETARIAN, FREE FROM COLLAGEN AND PALM OIL, the low-sugar protein bar represents genuine Powerbar quality and sustainability.
• HIGH IN PROTEIN with at least 9.6g protein in each protein bar. The perfect complement to your workout or to enjoy as a snack. Comes in a box of 12 protein bars